Erica Wax
Chair
Erica Wax recently retired as the career law clerk to Bankruptcy Judge Carol Doyle. Erica was a bankruptcy lawyer and business litigator for over 30 years.
Erica has been active in the CARE program for over 15 years. She recently became Chair and is working hard to build on the successful program she and her colleagues have built, improving presentation materials, building a strong, effective community with schools and with CARE's partner organizations, and most importantly, impacting the lives of thousands of students every school year. She loves to get out in the field and talk to students about credit cards and student loans and hear what they have to say. She has two young adult children, both of whom have been forced into financial literacy.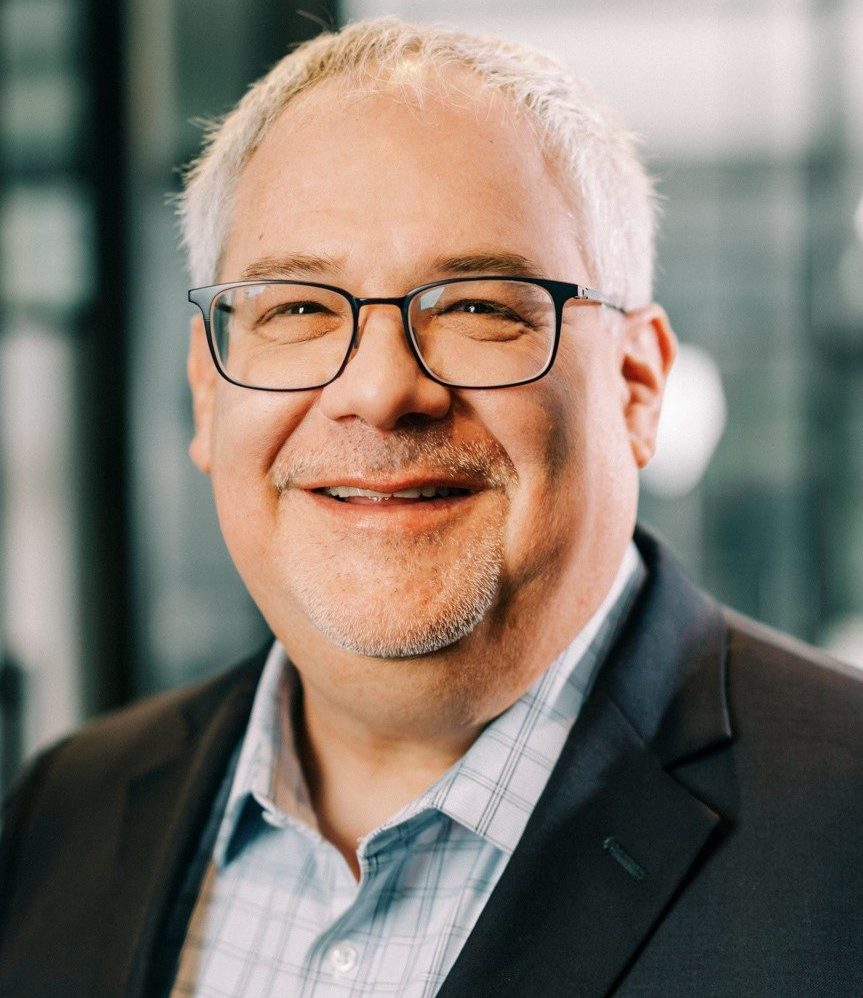 Jeffrey Schwartz
Vice Chair and Community Outreach Co-Chair
Jeff is Chair of the Restructuring, Insolvency & Special Situations group at Much Shelist where he represents debtors and creditors in out-of-court restructurings and bankruptcy cases. Jeff has been recognized as an Illinois Super Lawyer (2005-2023), a Leading Lawyer in Bankruptcy and Workout Law(2004-2022) and ranked as a Best Lawyer in America (2008-2023).
Jeff CARES. He started with the CARE program approximately 20 years ago and in addition to his responsibilities as Vice Chair, he also coordinates presentations for the schools in the Chicagoland suburbs. Jeff has presented to over 100 classrooms and strongly believes the CARE program can teach students how to better make informed financial decisions (whether it be the use of credit cards or with student loans), and that these informed decisions will have a positive impact on their future.

Judge Janet Baer
Janet S. Baer is a Bankruptcy Judge in the United States Bankruptcy Court for the Northern District of Illinois-Chicago. Prior to being appointed to the bench, Jan was a restructuring lawyer for over 25 years and involved in some of the most significant chapter 11 bankruptcy cases in the country.
Judge Baer first became a CARE volunteer in 2010 while still in private practice. She describes CARE as a wonderful opportunity to "give back" to the community and make a real-world and immediate impact on people's lives. CARE teaches young people smart money management skills to achieve their financial goals and avoid ever appearing in Bankruptcy Court, unless they are there as attorneys representing clients.
judge Baer is also a member of the National CARE Advisory and Executive Committees.

William Barrett
Past Chair
William (Bill) Barrett has been a bankruptcy lawyer for over 35 years. Although in that time most of Bill's work has involved business bankruptcies, he has also acquired a lot of experience in cases involving individuals. In particular, Bill has worked with individual debtors on obtaining the discharge of student loans and business debts.
Bill first became a CARE volunteer almost 15 years ago. In attention to classroom presentations, Bill was worked on updating our presentations to incorporate interactive teaching techniques. Because Bill works and lives in the city, most of his presentations are at Chicago Public High Schools and charter schools in Chicago. Bill finds each experience personally rewarding and beneficial to the students who attend the presentations.
Kari Beyer
Public Relations Chair
Kari Beyer is the Director of the Anti-Predatory Lending Database and Investigations at the Division of Banking for the Illinois Department of Financial and Professional Regulation. Previously, Kari was a Senior Attorney in the Consumer Practice Group at Legal Aid Chicago. Prior to her employment at Legal Aid Chicago, Kari was a staff law clerk at the United States Bankruptcy Court for the Northern District of Illinois.
Kari first became involved in CARE in 2008. Kari enjoys the opportunity to engage with people in their communities, share information, and discuss personal financial issues.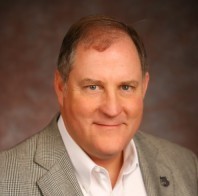 David Bowen
David is a Vice President and 34 year veteran with TransUnion. In his current role, David oversees a team responsible for relationship management of captive and national independent auto lenders in the US. His previous roles included sales and relationship management for large regional lenders while based in San Diego, Chicago and Milwaukee; including Discover, SEARS, US Bank, BMO Harris Bank and Kohl's among other.
David has been volunteering with CARE Chicago since 2019 and joined the CARE Chicago BOD in 2021. David travels monthly to Chicago from Milwaukee for classroom presentations and was recognized as volunteer of the year in 2019. Given his role in consumer reporting services, he understands the importance of credit education, and, both the positive and negative effects it can have on young consumers. David is evaluating the potential for a Milwaukee CARE chapter in the next few years.
David and his wife Patty will celebrate their 25th anniversary in September 2022 and have two adopted children attending college. David is an avid golfer, Wisconsin sports fan and high school basketball official.
Ryan Chapin
Ryan Chapin is the career law clerk to District Judge LaShonda A. Hunt. Ryan has a background in bankruptcy, consumer law, financial services, and commercial litigation.
Ryan has been active in the CARE program since 2017. He currently serves on the education committee—writing newsletters, vetting educational resources, and updating materials for volunteers. Nothing makes Ryan happier than an insightful question from a student that shows true understanding of the subject.

Harold Israel
Past Chair
As a partner at Levenfeld Pearlstein, LLC, I help achieve creative solutions for companies facing financial difficulties by achieving unexpected results in a practical, responsive and effective manner in workouts (in-court and out-of-court) and reorganizations throughout the United States. In addition, I assist companies seeking to expand their business base by buying financially troubled companies and assist creditors in recovering their unpaid claims. I have volunteered with CARE since 2014 and have been recognized by Chambers as a "ranked practitioner", The Best Lawyers in America, Illinois Super Lawyers for my work in the practice area of Bankruptcy and Creditor Debtor Rights / Insolvency and Reorganization Law.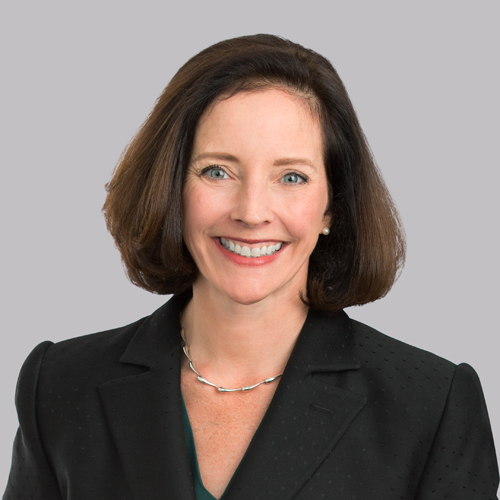 Laura McNally
Laura McNally is a litigation partner at Loeb & Loeb LLP. She has successfully tried complex commercial and white collar criminal cases in state and federal courts, as well as in arbitration, focusing on issues across the civil and criminal spectrum. In addition to her work with CARE, Laura regularly volunteers with Chicago Legal Aid and the Chicago Lawyers Committee for Civil Rights Under Law. In 2020, Laura was named Chicago Legal Aid's Hibbler Memorial Pro Se Assistance Program Volunteer of the Year, and in 2021, 2022 and 2023, she received an Excellence in Pro Bono and Public Interest Service Award from the U.S. District Court for the Northern District of Illinois. Laura regularly teaches with the National Institute for Trial Advocacy (NITA). She also serves as the vice chair of the board of Recovery On Water, a rowing team for breast cancer survivors.
Laura began working with CARE because in her pro bono work, she has seen so many adults struggling with the consequences of low financial literacy, particularly in the area of student loans. She hopes that through CARE, students will receive the tools to avoid unnecessary hardships in the decades that follow.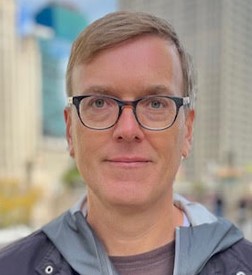 Patrick T. McNeil
Patrick McNeil is a retired Foreign Service Officer residing in Chicago's Andersonville neighborhood. He worked with the U.S. Department of State from 1999 – 2020 in seven assignments at U.S. Embassies and Consulates overseas. Patrick's foreign service work was primarily in the consular area, providing services to U.S. citizens living overseas and managing complex visa operations for persons hoping to visit, study, work or immigrate permanently to the United States. Prior to joining the U.S. Department of State, Patrick worked as a tax lawyer with the Chicago law firm of Sidley Austin, and an investment banking analyst for The First Boston Corporation's Chicago office. Patrick has an S.B. in Mathematics from the University of Chicago (1987) and a J.D. from Stanford University (1992).
Patrick began volunteering for CARE in 2020 and joined CARE Chicago's leadership in 2022. He is excited to empower young people to take charge of their future by making good financial decisions throughout their lives.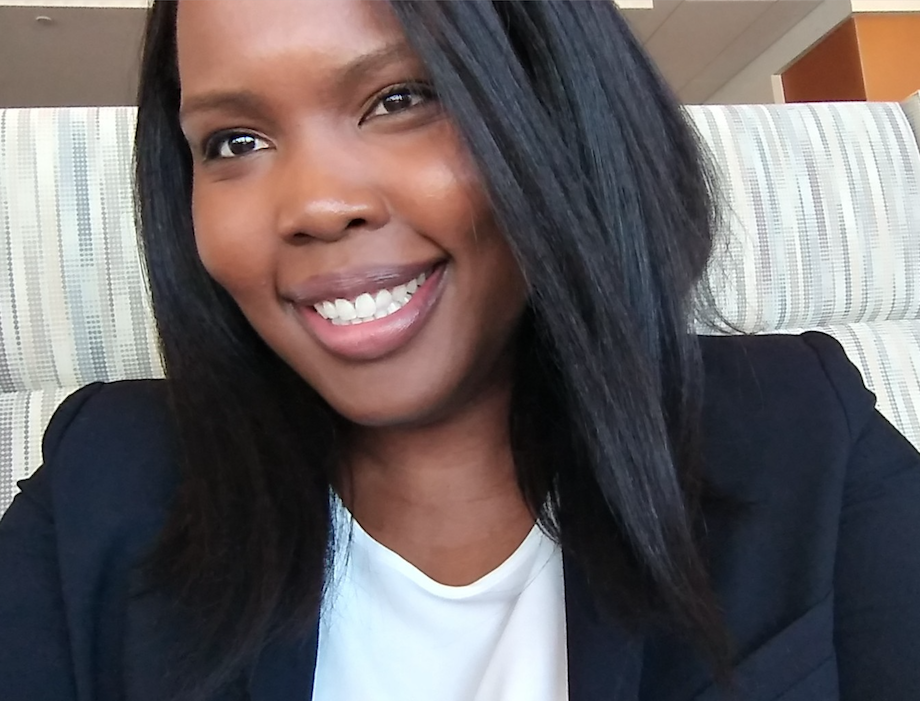 Brigid Ndege
Brigid Ndege is a bankruptcy and restructuring attorney. Brigid earned her Bachelor of Arts degree from Duke University and her Juris Doctor degree from Harvard Law School. After graduating law school, Brigid worked as a consumer law attorney at a legal services organization in New Jersey. Brigid represented Hurricane Sandy victims on various consumer law matters such as bankruptcy. She then moved to Chicago to work as an attorney for a Chapter 13 Trustee. Brigid then served as a bankruptcy law clerk at the U.S. Bankruptcy Court of the Northern District of Illinois.
Brigid became involved with CARE during her clerkship. She believes that it is an excellent opportunity to educate students and adults on important and life changing financial information.

Raj Prazad
Technology Chair
Raj Prazad currently is a Data Strategy executive with Mastercard. In this role he is responsible for leading a team that enables the strategic growth of the Open Banking business unit in Mastercard both in the US as well globally. His team is responsible for identifying and building new product and services using the consumer permissioned data, with applicable legal, ethical and best practices in a privacy by design manner. Prior to joining Mastercard, Raj worked at TransUnion for 20 years, working in various roles including Data Strategy, IT Strategy and Delivery responsibilities.
Raj has been volunteering with CARE Chicago from 2015 and joined the CARE Chicago board of directors in 2017.  Raj strongly believes in the CARE program and the value it brings to students in making better financial decisions. He is passionate about bringing CARE to all schools in the Chicagoland area, but more importantly to the underserved communities.

Joseph Schorer
Past Chair
Joseph U. Schorer is Of Counsel at Kirkland & Ellis LLP in Chicago. He is past chair of the leadership team for CARE Chicago and currently serves on the national board of directors for CARE. In 2007, the United States District Court for the Northern District of Illinois, in conjunction with the Federal Bar Association, gave Mr. Schorer a Special Recognition Award for his work administering the CARE program. In 2016, he was recognized as the national CARE Volunteer of the Year. At Kirkland & Ellis, Mr. Schorer has been a senior attorney leading large corporate and restructuring transactions. Mr. Schorer is also an adjunct professor at Loyola University Chicago School of Law, where he teaches semester-long courses on secured transactions and structured finance.
Joe started working on CARE presentations in Chicago in 2002 or 2003. He knew nothing about consumer law when he started. He found that the professional skills he had developed for the corporate world are highly relevant for consumers as well. Moreover, after a professional lifetime helping corporate entities move pots of money back and forth, he discovered that, in CARE, he had an opportunity to make a difference at a very personal level for people on the cusp of adult life, before they had developed bad habits that are hard to break. We don't get that chance many times in life.

Gretchen Silver
Community Outreach Co-Chair
Gretchen Silver joined the Chicago Office of the United States Trustee in August 2002 as a Trial Attorney. From 1997 until 2002, she was with the Midwest Regional Office of the Securities and Exchange Commission as an Enforcement Attorney. Before joining the SEC, Ms. Silver practiced bankruptcy at Rudnick & Wolfe representing debtors, creditors' committees, secured lenders and Chapter 7 trustees.
Ms. Silver has been involved with CARE as a volunteer since and she currently coordinates presentations in the Chicago Public Schools. She believes that CARE teaches students and adults how to make informed financial decisions so that they can control their finances instead of their finances controlling their life decisions.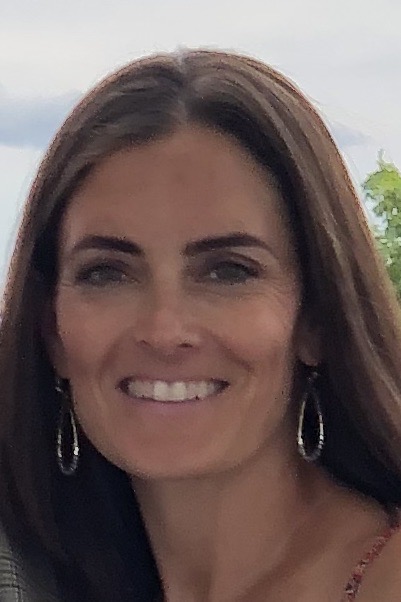 Erin Trella is currently working towards her Accredited Financial Counselor (AFC) certification. Erin has 20 years of work experience in financial services. She spent six years as a Managing Director at Savills, formerly Studley real estate advisory firm, where she performed due diligence to help clients optimize their commercial real estate portfolios and created complex financial models to facilitate lease negotiations and purchase/sale decisions. Prior to that, Erin held various corporate accounting and finance positions concentrating on strategic analysis. She took a career hiatus in 2014 to stay at home with her four daughters and is now transitioning to a new career as a financial coach and educator. Erin holds a BBA in Accounting from the University of Notre Dame, an MBA in Finance from the Kellogg School of Management at Northwestern University and earned her CPA in Illinois.
Erin feels particularly lucky to have had a dad that loved to share his advice about savings and investing when she was growing up. She enjoys paying it forward by helping teens and young adults gain perspective on important financial topics and hopes to inspire students to want to continue to learn about personal finance to set themselves up for a more secure future. Erin began volunteering with CARE in 2022 and joined the CARE Chicago board of directors in 2023.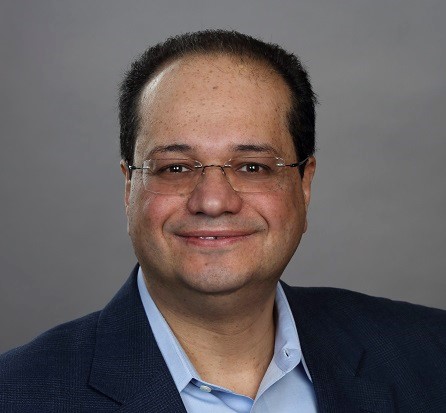 Gene Volchek
Senior Vice President, Strategic Operations, TransUnion
Gene Volchek has been with TransUnion since April 2001. His current role chiefly focuses on fairness testing of TU's products and solutions. Previously, Gene was the head of TU's Global Data Science and Analytics team responsible for the design and development of complex custom and generic scoring systems, segmentation analyses and other analytical solutions that span the entire account life cycle. He brings over 30 years of financial services industry experience in various analytical and management capacities. He has represented TU on the board of directors of VantageScore Solutions LLC from 2013 to 2020.
Gene has been a volunteer speaker for CARE since 2015. As a first generation college graduate, from an immigrant family, Gene's passion for financial literacy is very personal.
Interested in Becoming a CARE Leader?
We welcome additions to our leadership team! Please contact us if you are interested in getting involved with the CARE Leadership team.
Contact Us