Harold Israel
Chairman
As a partner at Levenfeld Pearlstein, LLC, I help achieve creative solutions for companies facing financial difficulties by achieving unexpected results in a practical, responsive and effective manner in workouts (in-court and out-of-court) and reorganizations throughout the United States. In addition, I assist companies seeking to expand their business base by buying financially troubled companies and assist creditors in recovering their unpaid claims. I have volunteered with CARE since 2014 and have been recognized by Chambers as a "ranked practitioner", The Best Lawyers in America, Illinois Super Lawyers for my work in the practice area of Bankruptcy and Creditor Debtor Rights / Insolvency and Reorganization Law.

William Barrett
Vice Chairman
William (Bill) Barrett has been a bankruptcy lawyer for 35 years. Although in that time most of Bill's work has involved business bankruptcies, he has also acquired a lot of experience in cases involving individuals. In particular, Bill has worked with individual debtors on obtaining the discharge of student loans and business debts.
Bill first became a CARE volunteer almost 10 years ago. He brings to the classroom his experience in counseling individual debtors and his experience in presenting material to a large audience. Because Bill works and lives in the city, most of his presentations are at Chicago Public High Schools and charter schools in Chicago. Bill finds each experience personally rewarding and beneficial to the students who attend the presentations.

Judge Janet Baer
VP, Education
Janet S. Baer is a Bankruptcy Judge in the United Stated Bankruptcy Court for the Northern District of Illinois-Chicago. Prior to being appointed to the bench, Jan was a restructuring lawyer for over 25 years and involved in some of the most significant chapter 11 bankruptcy cases in the country.
Judge Baer first became a CARE volunteer over eight years ago while still in private practice. She describes CARE as a wonderful opportunity to "give back" to the community and make a real-world and immediate impact on people's lives. CARE teaches young people smart money management skills to achieve their financial goals and avoid ever appearing in Bankruptcy Court, unless they are there as attorneys representing clients.

Erica Wax
VP, Education
Erica Wax is the career law clerk to Bankruptcy Judge Carol Doyle. Erica has been a bankruptcy lawyer and business litigator for over 30 years.
Erica has also been active in the CARE program for over a decade. She is currently Chicago CARE's co-chair of Education — writing newsletters, organizing training and updating materials for volunteers. She loves to get out in the field and talk to students about credit cards and student loans and hear what they have to say. She has two young adult children, both of whom have been forced into financial literacy.
Jeffrey Schwartz
VP, Community Outreach
Jeff is Chair of the Creditors' Rights, Insolvency & Business Bankruptcy group at Much Shelist where he represents debtors and creditors in out-of-court restructurings and bankruptcy cases. Jeff has been recognized as an Illinois Super Lawyer (2005-2020), a Leading Lawyer in Bankruptcy and Workout Law (2004-2020) and ranked as a Best Lawyer in America (2008-2020).
Jeff CARES. He started with the CARE program over 15 years ago and in addition to his responsibilities as Vice President of Community Outreach, he has presented to over 80 classrooms and talked with well over a thousand students. Jeff strongly believes the CARE program can teach students how to better make informed financial decisions (whether it be the use of creditor cards or with student loans), and that these informed decisions will have a positive impact on their future.

Raj Prazad
VP, Technology
Raj Prazad currently is a Data Strategy executive with Mastercard. In this role he is responsible for leading a team that enables the strategic growth of the Open Banking business unit in Mastercard both in the US as well globally. His team is responsible for identifying and building new product and services using the consumer permissioned data, with applicable legal, ethical and best practices in a privacy by design manner. Prior to joining Mastercard, Raj worked at TransUnion for 20 years, working in various roles including Data Strategy, IT Strategy and Delivery responsibilities.
Raj has been volunteering with CARE Chicago from 2015 and joined the CARE Chicago board of directors in 2017.  Raj strongly believes in the CARE program and the value it brings to students in making better financial decisions. He is passionate about bringing CARE to all schools in the Chicagoland area, but more importantly to the underserved communities. He is also working to see how the TransUnion CARE partnership can be expanded to other CARE chapters nationwide.
Ghenno Senbetta
Co-VP, Technology
Ghenno Senbetta is a Learning Innovation and Technology leader. Ghenno has held several Learning & Development, Knowledge Management, and Change Management roles at Abbott Laboratories, BP America, Inc., Powered Performance, Inc., Arthur Andersen LLP, Ernst & Young and Accenture. In his most recent leadership role at ComEd, Ghenno served as the Director of Utility Training where he led a department of 60+ employees and contractors directing all technical training activities.
Ghenno describes CARE as a wonderful opportunity where he can help develop the financial skills and knowledge of young students by delivering CARE presentations. He joined the CARE Chicago leadership team to help identify and implement technology-enabled teaching resources to deliver effective CARE presentations to Chicagoland public schools.

Joseph Schorer
Past Chair
Joseph U. Schorer is Of Counsel at Kirkland & Ellis LLP in Chicago. He is past chair of the leadership team for CARE Chicago and currently serves on the national board of directors for CARE. In 2007, the United States District Court for the Northern District of Illinois, in conjunction with the Federal Bar Association, gave Mr. Schorer a Special Recognition Award for his work administering the CARE program. In 2016, he was recognized as the national CARE Volunteer of the Year. At Kirkland & Ellis, Mr. Schorer has been a senior attorney leading large corporate and restructuring transactions. Mr. Schorer is also an adjunct professor at Loyola University Chicago School of Law, where he teaches semester-long courses on secured transactions and structured finance.
Joe started working on CARE presentations in Chicago in 2002 or 2003. He knew nothing about consumer law when he started. He found that the professional skills he had developed for the corporate world are highly relevant for consumers as well. Moreover, after a professional lifetime helping corporate entities move pots of money back and forth, he discovered that, in CARE, he had an opportunity to make a difference at a very personal level for people on the cusp of adult life, before they had developed bad habits that are hard to break. We don't get that chance many times in life.
Gretchen Silver
Community Outreach Committee Member
Gretchen Silver joined the Chicago Office of the United States Trustee in August 2002 as a Trial Attorney. From 1997 until 2002, she was with the Midwest Regional Office of the Securities and Exchange Commission as an Enforcement Attorney. Before joining the SEC, Ms. Silver practiced bankruptcy at Rudnick & Wolfe representing debtors, creditors' committees, secured lenders and Chapter 7 trustees.
Ms. Silver has been involved with CARE as a volunteer since and she currently coordinates presentations in the Chicago Public Schools. She believes that CARE teaches students and adults how to make informed financial decisions so that they can control their finances instead of their finances controlling their life decisions.
Kari Beyer
Public Relations Committee
Kari Beyer is a Senior Attorney in the Consumer Practice Group at Legal Aid Chicago where she assists low-income consumers with bankruptcy, foreclosure, collections cases, and other consumer issues. Prior to her employment at Legal Aid Chicago, Kari was a staff law clerk at the United States Bankruptcy Court for the Northern District of Illinois. Kari is a graduate of The John Marshall Law School and received her undergraduate degree from the University of Illinois in Champaign-Urbana.
Kari first became involved in CARE in 2008. Kari enjoys the opportunity to go out and talk to people in their communities, and sharing information and engaging in discussion about personal financial issues.
Allen Guon
Mr. Allen Guon is a partner of Fox Rothschild LLP in its Chicago office. He served on CARE's Board of Directors and is a volunteer for CARE Chicago. He has extensive experience in complex chapter 11 and chapter 7 bankruptcy cases. He regularly represents debtors, business owners, trustees, secured creditors, trade creditors, landlords, asset purchasers, receivers and assignees in a wide variety of insolvency related matters.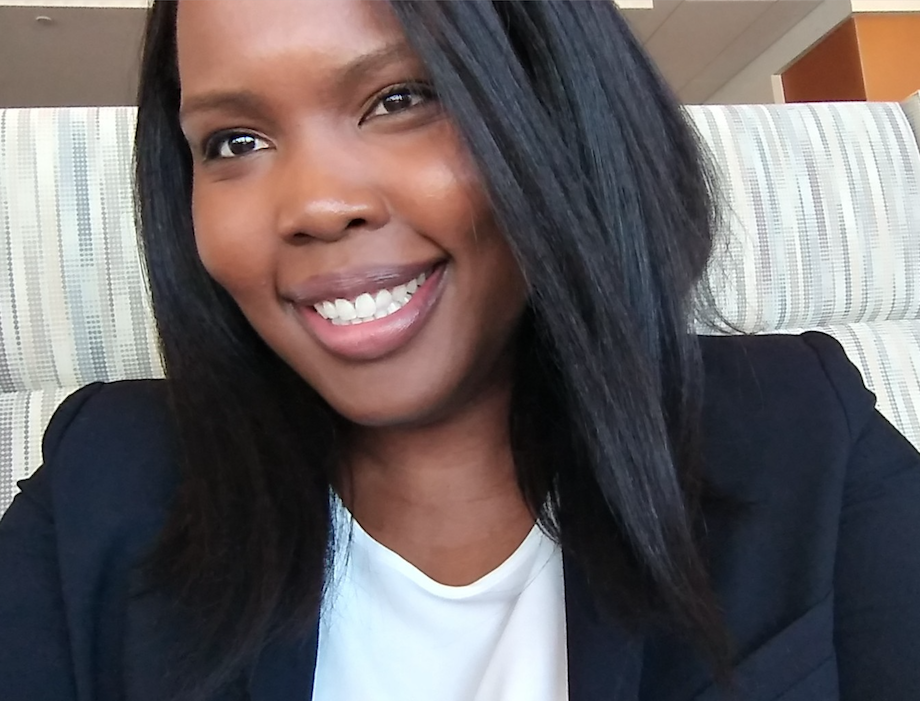 Brigid Ndege
Brigid Ndege is a bankruptcy and restructuring attorney. Brigid earned her Bachelor of Arts degree from Duke University and her Juris Doctor degree from Harvard Law School. After graduating law school, Brigid worked as a consumer law attorney at a legal services organization in New Jersey. Brigid represented Hurricane Sandy victims on various consumer law matters such as bankruptcy. She then moved to Chicago to work as an attorney for a Chapter 13 Trustee. Brigid then served as a bankruptcy law clerk at the U.S. Bankruptcy Court of the Northern District of Illinois.
Brigid became involved with CARE during her clerkship. She believes that it is an excellent opportunity to educate students and adults on important and life changing financial information.
Interested in Becoming a CARE Leader?
We welcome additions to our leadership team! Please contact us if you are interested in getting involved with the CARE Leadership team.
Contact Us